Origin Is The Ultimate Food Cultivator For The Future Mankind
Growing vegetables in the backyard or in front of the house is always a common and enthusiastic hobby among a range of people. Many people find this hobby an appreciable one, and others consider this as a total waste of time and energy. But now, its time to rethink.
The most crucial problem the future civilization is going to face is the scarcity of food. Meat and fish would probably be forgotten lot before due to the global environmental disaster and fruits and vegetables are the only food alternative mankind can rely which would also become hard to be produced due to the shortage of cultivating land and the unstable weather condition. Origin, an indoor farm concept, has been designed to tackle such condition by being able to produce vegetables and fruits and lessen the massive storage requirement for those. This compact and stylish capsule resembles a lot with our existing storage water purifier which can take seeds and substrates of the user's preference as inputs and cultivate the particular item they want.
Designers :
Arthur Kenzo
and
François Hurtaud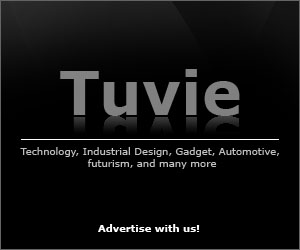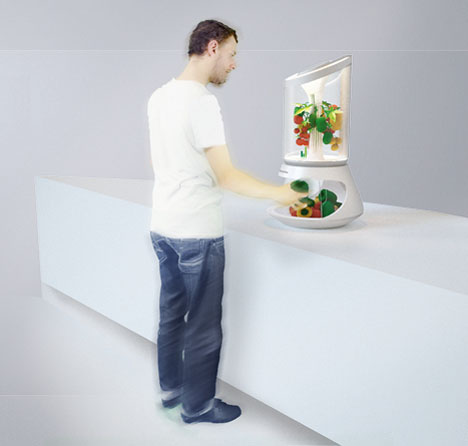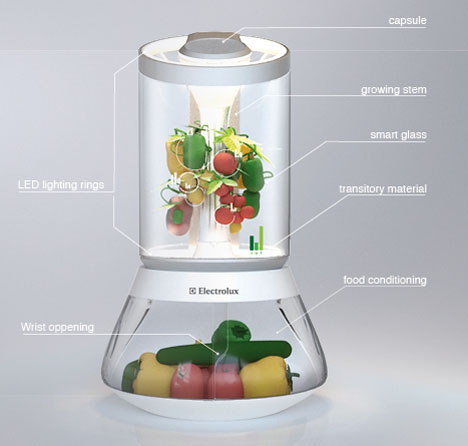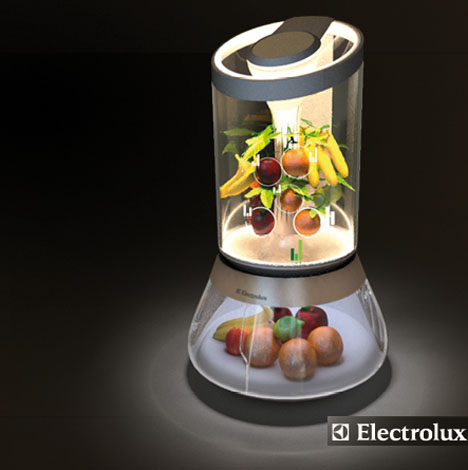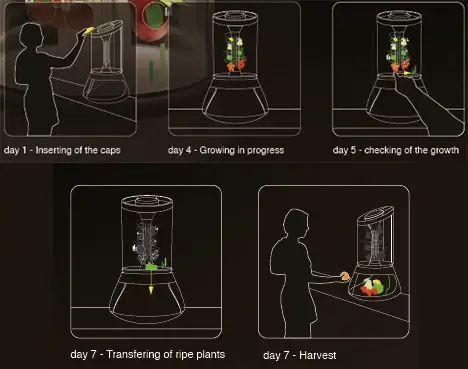 Click to view bigger image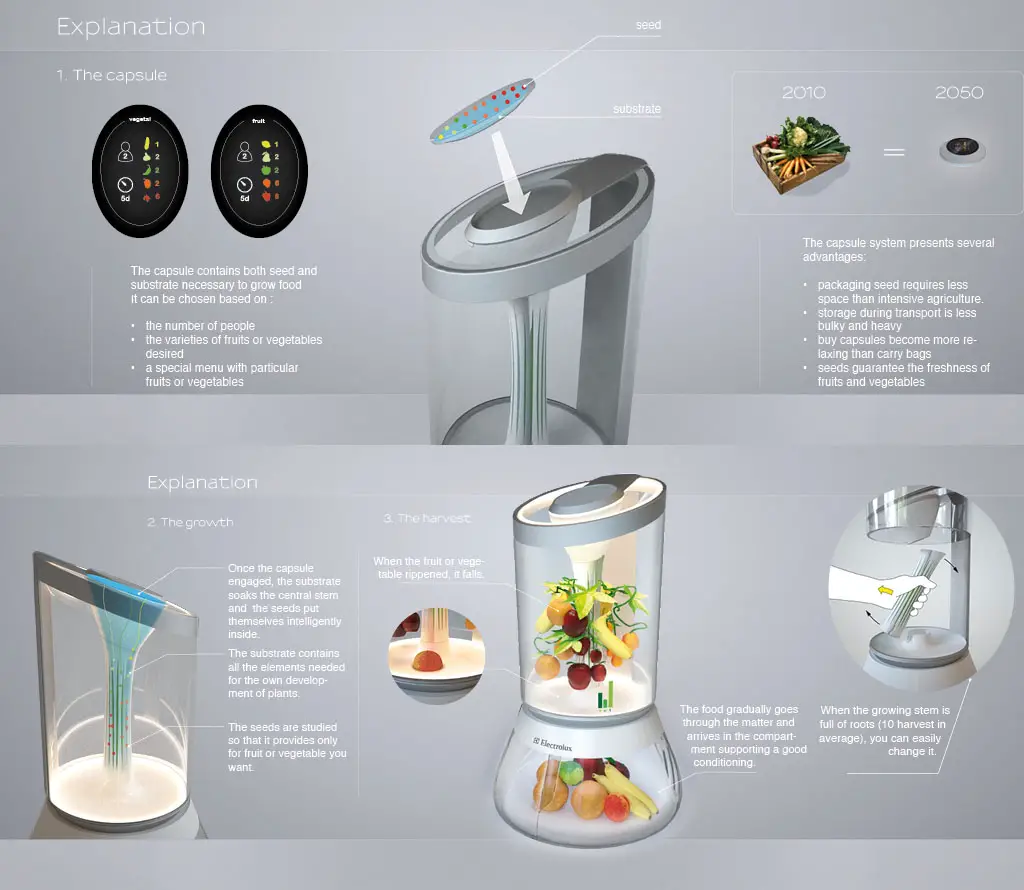 Round Trip is the newest wrist watch from TokyoFlash, previously they released
Round Trip as a pocket watch
. You'll get the same cool and beautiful LEDs display with smoked black glass and polished stainless steel. As you touch the button, this watch will display the time in bright and colorful LEDs. It might take awhile to learn to read the time using Round Trip, but once you master it, you'll be able to read the time at a glance.
Hours are displayed in the inner ring in orange, in the same position as hours on a clock face. Minutes are displayed in the outer ring in blue in three minute intervals in the same position as minutes on a clock face. Green LEDs show two single minutes at the bottom of the display. Check out the interactive operating guide below to learn more.
From :
TokyoFlash
[
Buy it here $169.73
]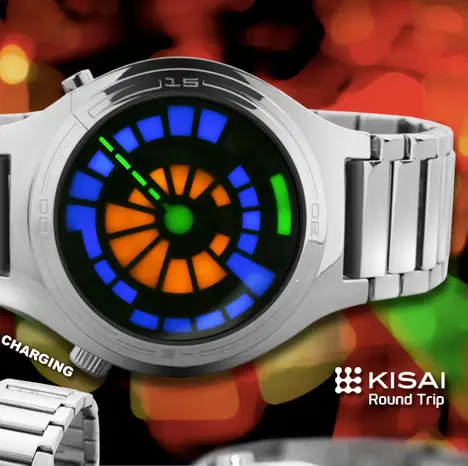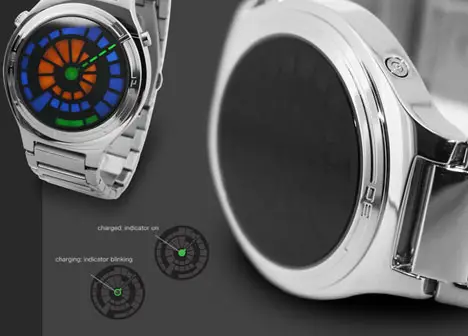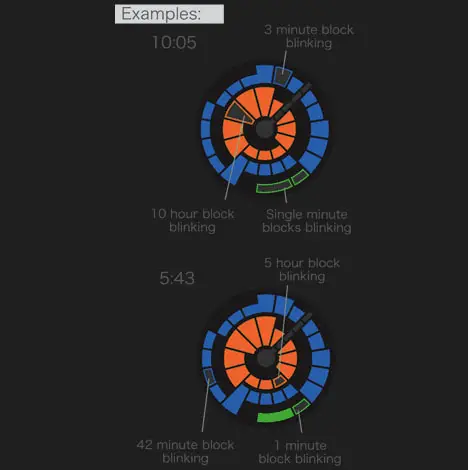 NOMAD Wireless Lamp by Simon Enever
What do you think about NOMAD wireless lamp? At first impression, it looked like a ball to me. This lamp is an induction chargeable wireless lamp, utilizing efficient and programmable OLED panels, safe for any environment and capable of emitting any color of light. The faceted design makes it possible to be placed to face any direction. You can program the OLED panels to glow whatever color or light intensity that you desire. The induction charging unit slots magnetically into a feature on top of the product. Strategically positioned weights allow the light to rest at six different angles.
Designer :
Simon Enever