MIT Media Lab has unveiled a full scale version of future
Hiriko stackable electric citycar
at the European Unioin Commission headquarters on January 24, 2012. This car is commercialized by a group of automotive suppliers in the Basque region of Spain based on the concepts developed by MIT Media Lab CityCar, a folding chassis that occupies only small footprint when parked, the ability to spin on its axis, drive by wire control, front entry and egress, robot wheels with integrated electric drive motor, suspension and braking. MIT Media Lab has teamed up with Denokinn, an industrial sponsor from Vitoria, Spain, to do in depth research for Hiriko design and technology to make it possible to be commercialized by the industry.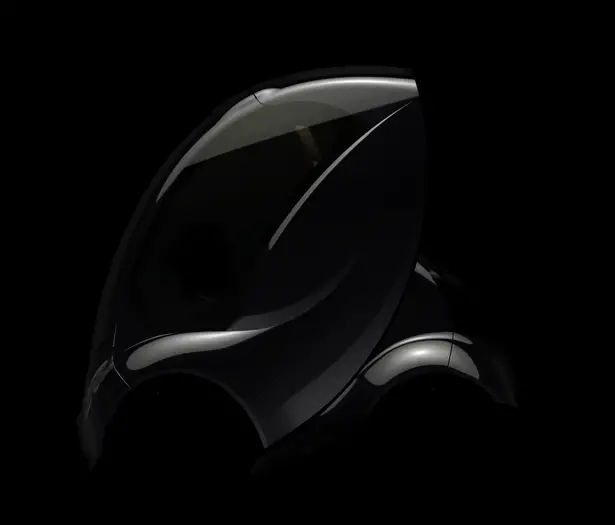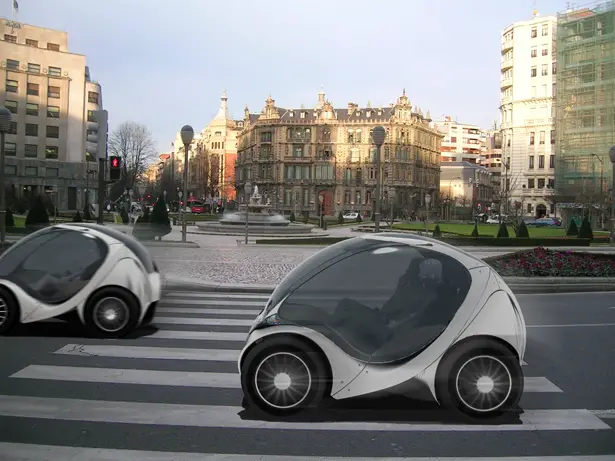 At first sight, it reminds us to
BRB Evolution concept folding car by Daniel Bailey
but this citycar design is simpler while still elevates your riding experience.
Hiriko stackable electric citycar
is a two-passenger vehicle with capability to fold to minimize its parking footprint. Utilizing innovative technology called Robot Wheels, these Robot Wheel modules are controlled electronically using by-wire systems and attached to four corners of the foldable chassis. In this way, each Robot Wheel can be independently controlled to make it possible to execute tight maneuvers which are definitely helpful when you drive this vehicle in cities.
This electric vehicle also eliminates traditional drivetrain elements such as transmission, gasoline engine and gearboxes, freeing up some space for folding linkages. When Hiriko folded, there are 3 Hiriko stackable electric citycars that can fit one traditional parking space, pretty efficient parking solution we must say, especially in crowded cities. Using the latest lithium-ion battery technologies developed by the industry, this CityCar can go over 100km in one charge.
Hiriko stackable electric citycar could be our future of urban mobility, it provides great solutions to mobility issues especially in crowded cities.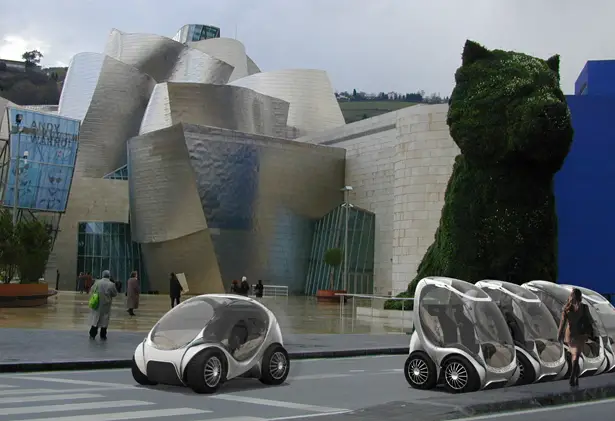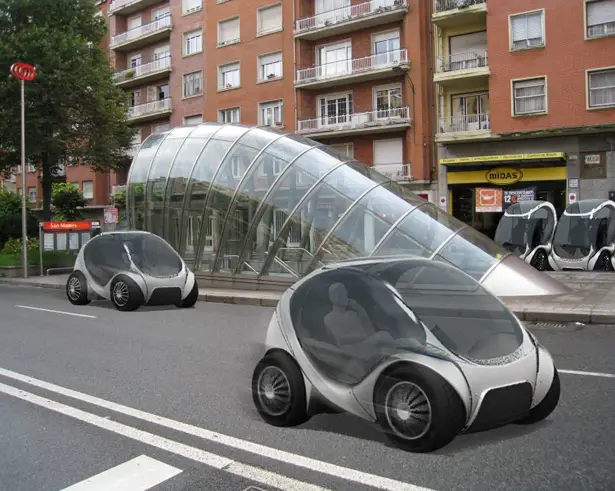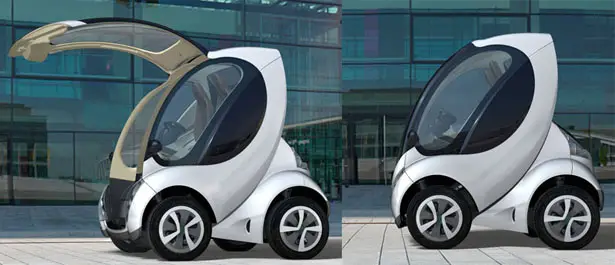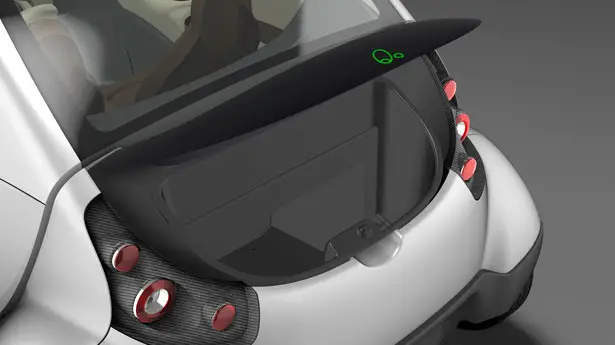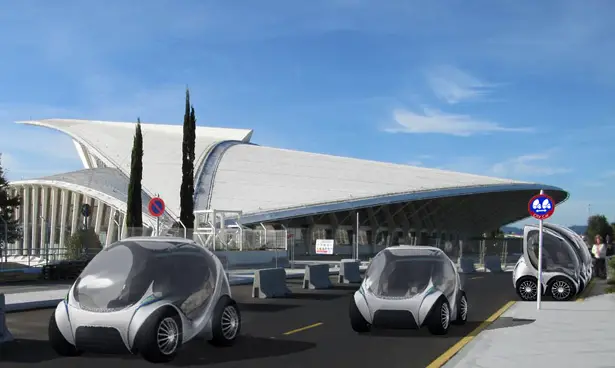 Hug
is a modern and beautifully minimalist wooden stool by Emo Design for Elite. "Born to make you smile", that's the catchy phrase of this stool. The design blends perfectly with the brand Elite which has always been synonymous of material research and planning philosophy influenced by exotic cultures.
Can you believe that each of these wooden
stools
is handcrafted and characterized by the use of irregular and worn pieces of wood?
Hug wooden stool
is completed with colorful rope detail, a beautiful touch to create contrast with the natural main body, this rope is very handy when you want to move this stool from room to room.
Designer :
Emo Design
for
Elite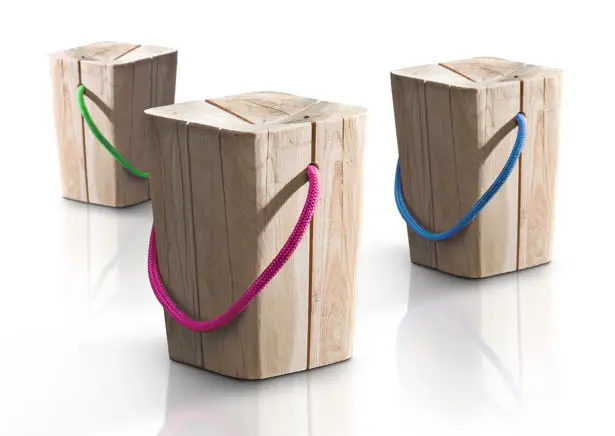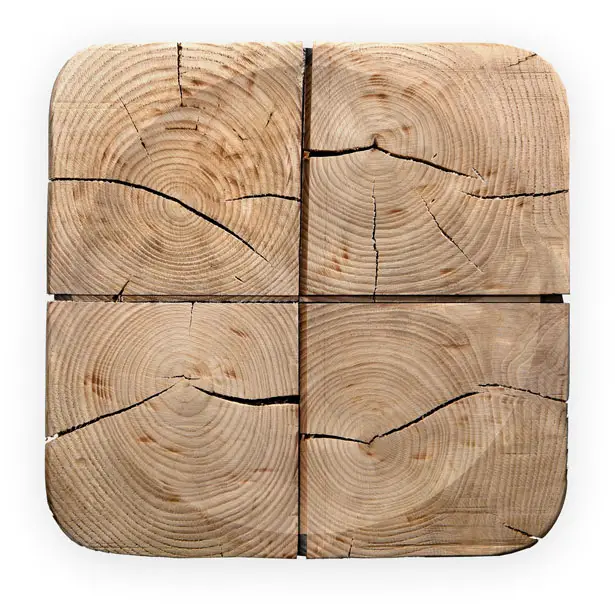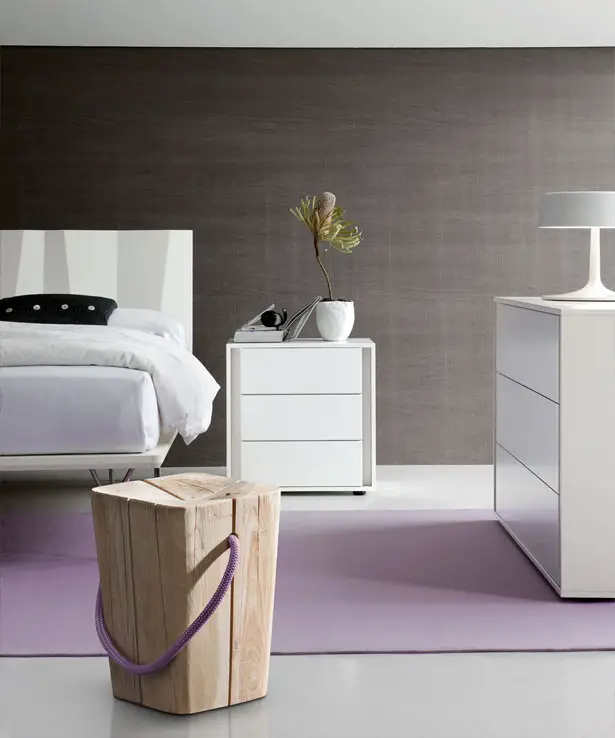 You can save a lot of money if you use water wisely, however it's difficult to know how much water you use every day. This concept
Quantum tap
helps you measure your
water consumption
in easy way, not by turning a knob of lifting a lever, but rather by pulling up a pump-action handle. You can control your water usage based on the scaled markings on the stem of the handle, it indicates how much water will be released based on the pulled handle height. In this way, you'll have to choose the amount of water you're going to use before using this tap. When the handle is pulled out, it slowly moves down until finally cuts off the water.
Designers : Michael Scherger and Dennis Kulage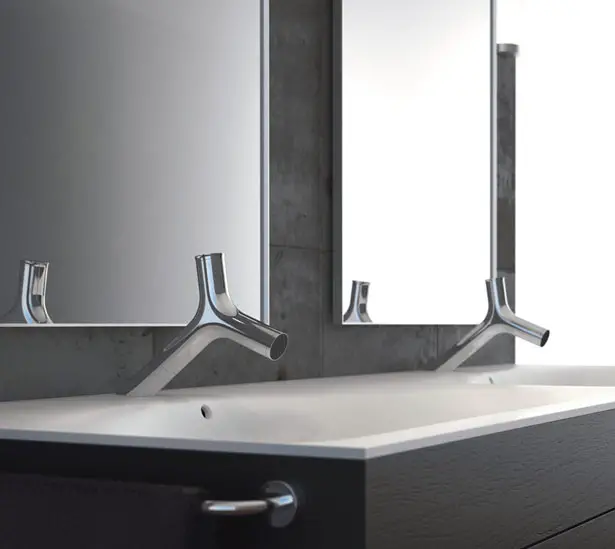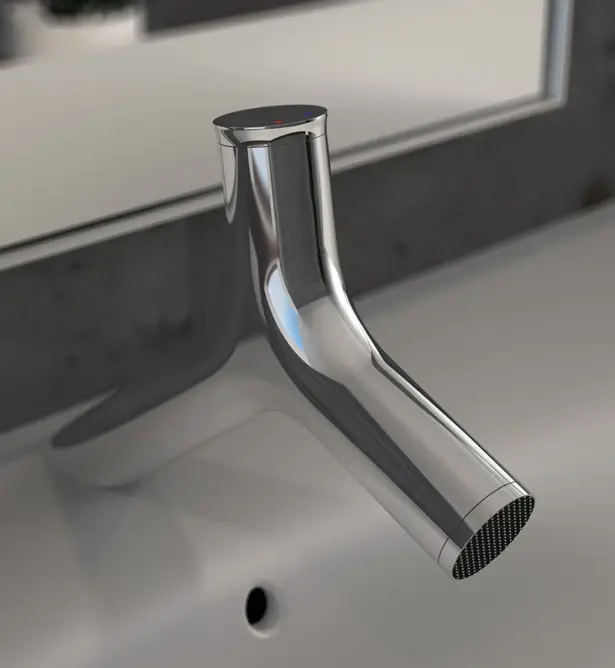 These industrial designers did some researches to reveal that the use of our conventional taps has a big difference between perceived and actual water consumption.
Quantum tap
has been designed to offer new habit of measuring your water consumption and encourage you to stop your water-wasting behaviors. In addition, this new habit will make users become aware of how much water they waste from regular taps.