Nursing Kit : The Next Generation of Family First Aid Kit by Sheng-Hung Lee and Yu-Lin Chen
In a typical Taiwanese family, it's not common to have
first aid kit
in home.
Nursing kit concept
is the new redesigned family first aid kit with better functionality, placement and affinity, making this kit an essential part in your daily life. The modern design blends perfectly well with your surrounding unlike our conventional first aid kit box. Inside, you'll be able to find Curvy Scissors, Tape Dispenser, Tweezer Clip and Medicines Cap. Each component has been designed to provide easy-to-use and optimum functionality, the design aims to not only take care of you physically but also spiritually in terms of health.
Nursing Kit is the new generation of family first aid kit, it provides not only health care but also illumination as well as decoration.
Designers : Sheng-Hung Lee and Yu-Lin Chen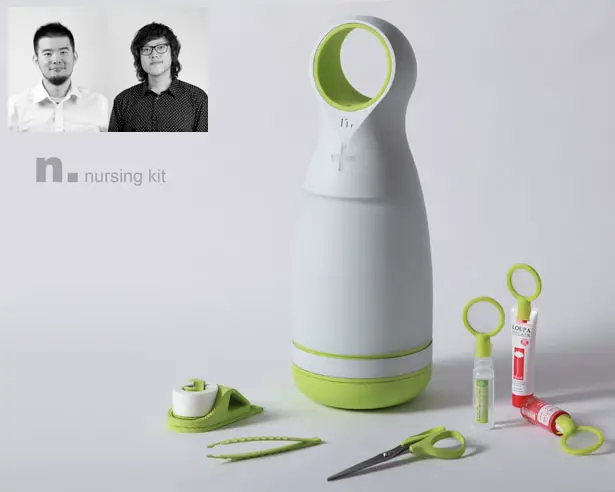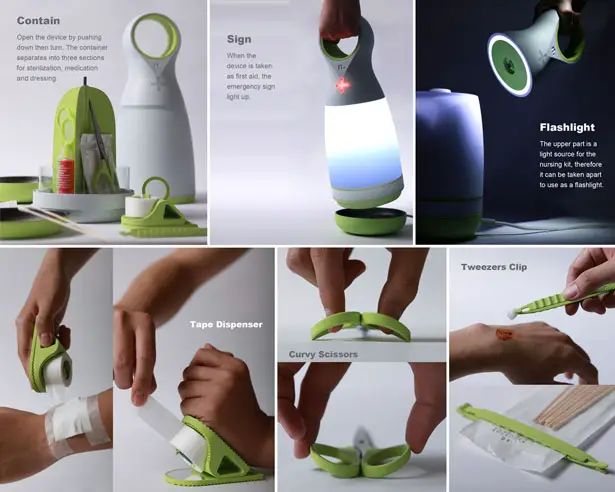 Click above image for bigger view
Nursing Kit components:
Red cross sign: when user uses this kit, the emergency red cross sign lights up.
3 Containers: user opens nursing kit by pushing down and turning the handle. It contains 3 different areas: sterilization, medication and dressing.
Flashlight: the upper part is a light source that can be detached to be used as a flashlight.
Curvy Scissors: the unique curved handles design allows user to easily pick these scissors up.
Tape Dispenser
Tweezers Clip with wavy surface that makes it easy to hold.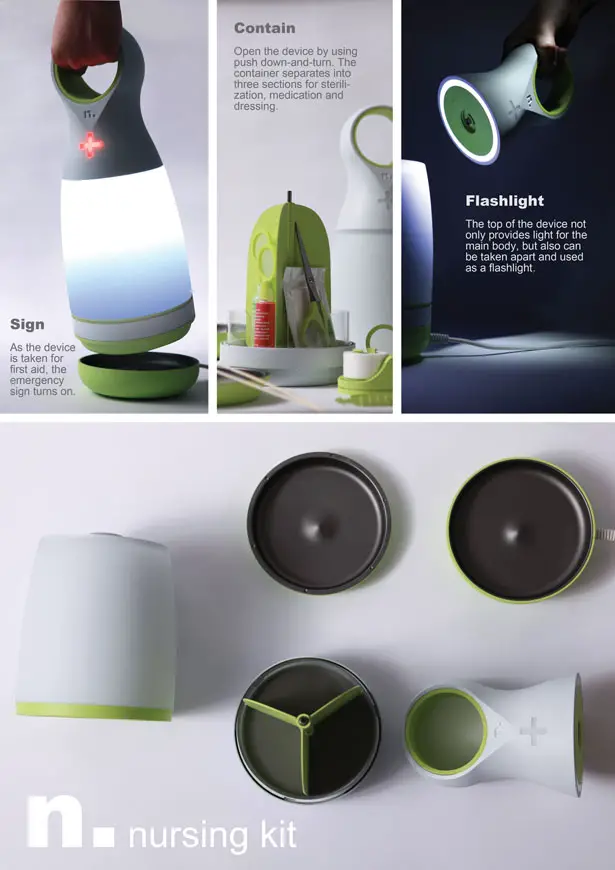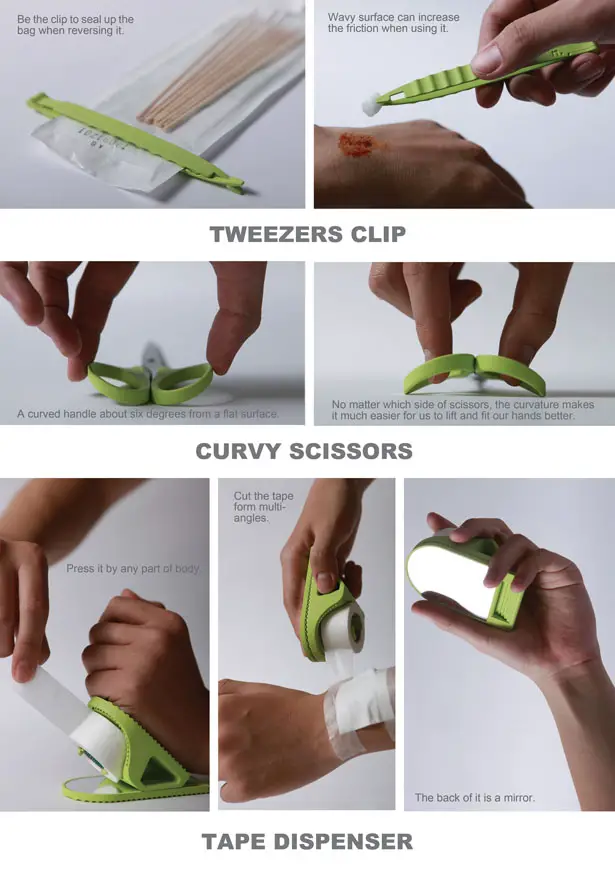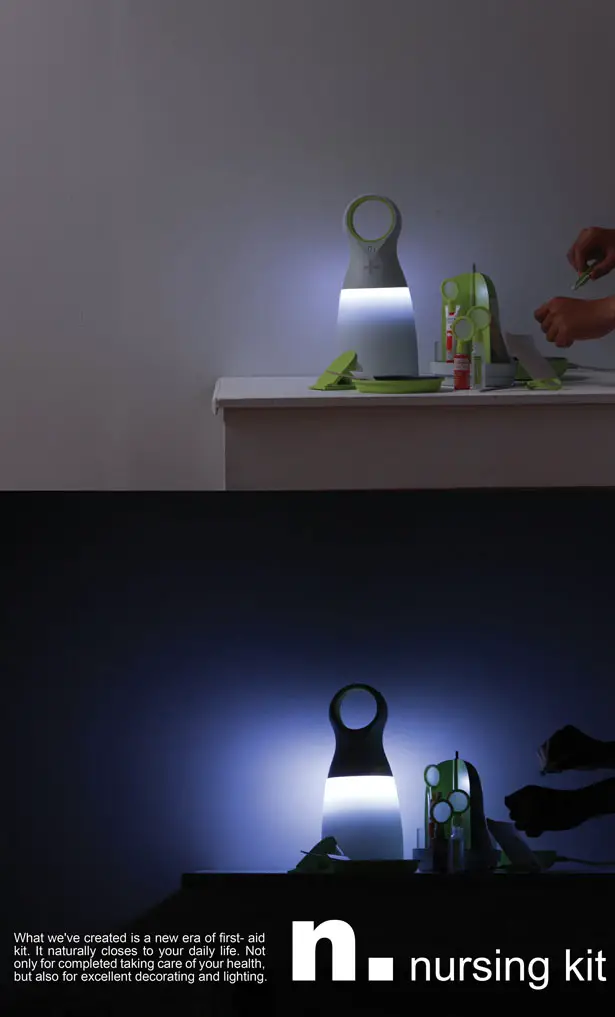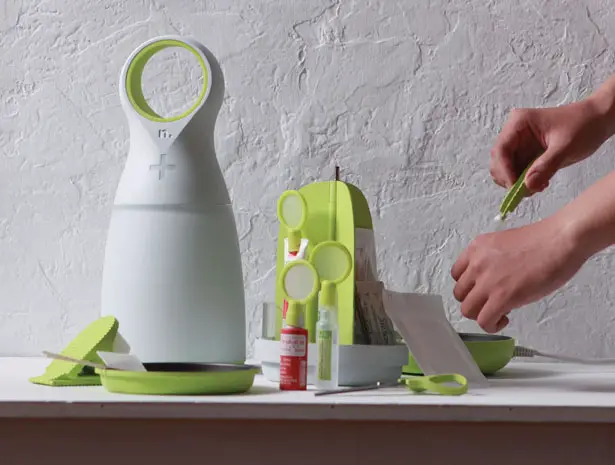 Nursing Kit : The Next Generation of Family First Aid Kit by Sheng-Hung Lee and Yu-Lin Chen
is a post from:
Future Technology
Posted: 06 Jul 2012 02:33 AM PDT
The main idea behind
Rivulet Radio project
is the focus on interactivity. The radio has lost its place in the house and on the road. The Rivulet radio focuses on capturing your interests from a stream into your playlist using tags. The project focuses on a radio that uses the interest of the user to create a network of followers and categories. Creating an atmosphere for authors and listeners, this radio focuses on finding content in a network with personal similarities and individual connections.
In details, Rivulet Radio a cube that splits into a stereo speaker and radio control system. It can be carried out of the house, so the mobility is the main focus here. The radio can connect to WIFI and Bluetooth networks for capturing and syncing content. The Rivulet is a fusion between the retro and the modern visual, it switches between two personas, the broadcaster and the listener providing a diverse content for all spheres.
Designers : Funfere BodioWei, Isaac and Meng-ping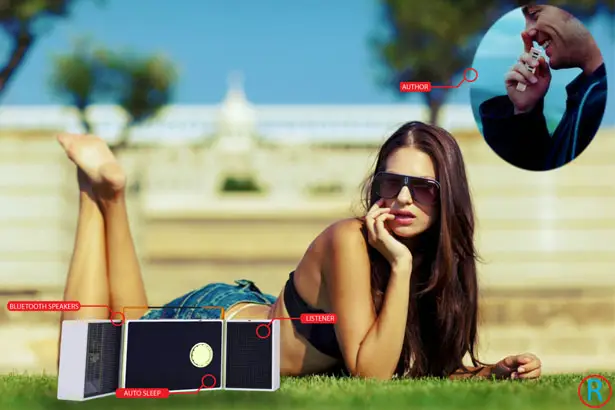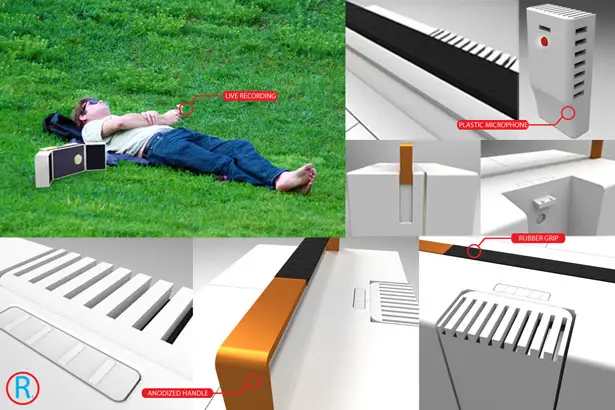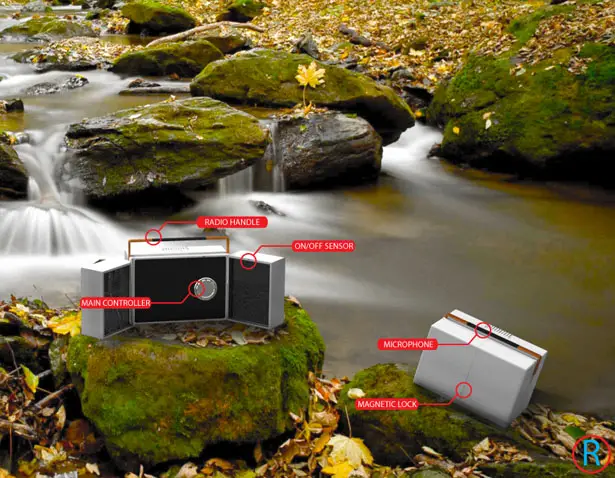 How Rivulet Radio works?
There are 3 basic interaction points on the radio that branch into other smaller functions. The first basic button is the on and off function which leads you into a password screen for your own personal account. After which you have the choice of going into the regular scheduled radio system or accessing your personal stream. Within this stream you get live record updates and you can also record for anyone listening to your channel. The microphone on this radio can be found behind the radio and ingeniously merged to fit the aesthetics. The second button is a circular scroll selection interface that lets you switch between channels. This interaction point lets you navigate through the internal preferences of the user. The last but not final button is used to increase the volume and search for stations on the bandwidth.
Value and Potential of Rivulet Radio
The user will have the ability to interchange between a live stream radio and a playlist created by a collection system. Like any basic electronic communication device, this radio will have options for all facets of life with the specific city you are in. In conclusion the main points of impact will be on Socialization, composing, searching, recording, distribution and categorization.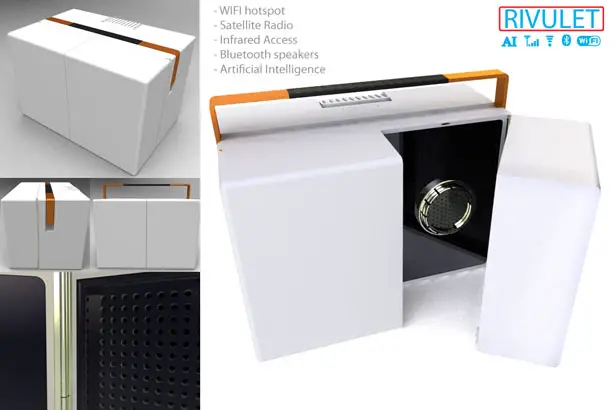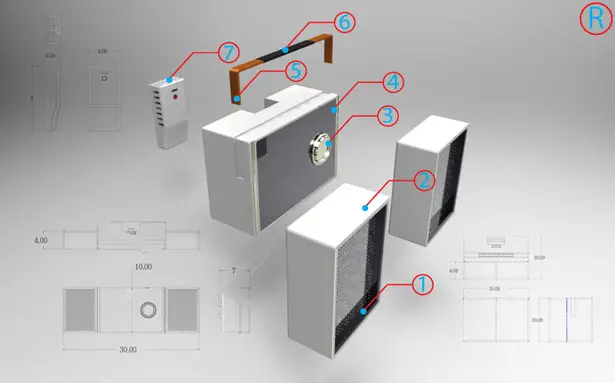 Click above image for bigger view
Rivulet Radio Project Aims To Capture Your Interest with New Style and Technology
is a post from:
Future Technology
Posted: 05 Jul 2012 08:08 AM PDT
Bolt electric bike
reminds us of
futuristic frog ebike
, but Bolt features modern style. This electric bike has been designed with careful consideration or the order and proportions of volumes in the product. Since it's an electric vehicle, there won't be any fuel tank and combustion engine, it makes this bike design minimalist and visually attractive.
Designer :
Springtime