Cube Electrical Extension Cable Box Design Offers A Clean Cable Management System
Posted: 14 Jul 2011 03:26 AM PDT
Cube is an electrical extension cable box designed to solve the problem of cluttering in the plugging area. No one likes a tangled mess, cords and wires that can drive you crazy. Seriously, this issue can raise your stress levels. If you are a gadget freak, we're pretty sure you own at least 10 gadgets which mean more cords, chargers, and plugs.  Cube offers an effective holding area for the 3 pin plug and allows a cleaner cable management. It might not solve the whole issue as your cables behind the desk might still look like spaghetti, but at least it's a start.
Designer : Basil Jose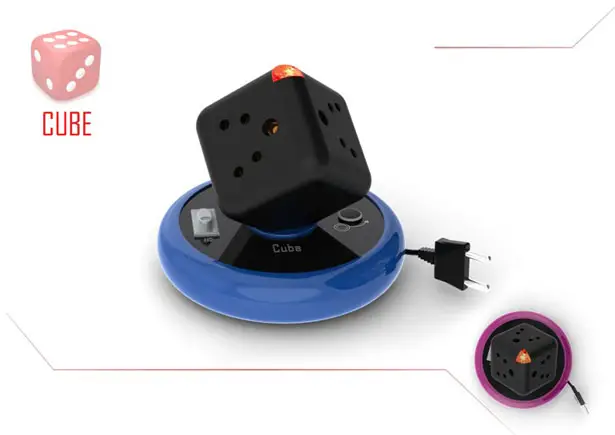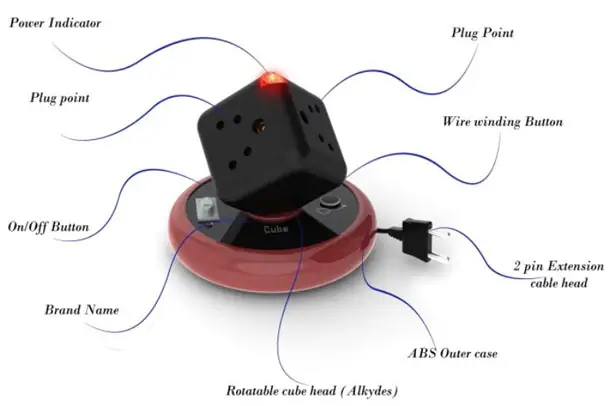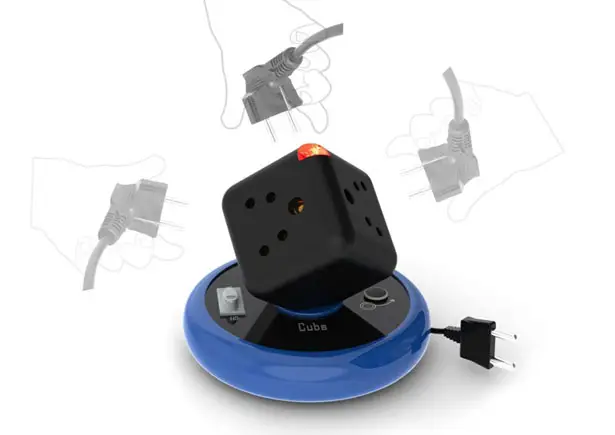 Sol-Us Disinfectant Device Emits HINS-Light To Decontaminate The Air
Posted: 14 Jul 2011 01:18 AM PDT
Sol-us disinfectant device aims to create better environment by killing bacteria and germs in the air. This device emits a special HINS-light, a technology that was discovered and developed by Scott MacGregor (an electrical engineer), John Anderson and Michelle Maclean (microbiologists), and Gerry Woolsey (an optical physicist). HINS-light decontaminates the air and any exposed surfaces, it kills pathogens but is harmless to humans.
User has the ability to control how long this device will work from a touch screen panel which reveals different periods of time from 30 mins, 1 hour, 2 hours, 3 hours, and "all time". The usage of this device is not limited to only inside a refrigerator or a cupboard, user can also use Sol-us disinfectant device to sterilize desk or work area.
Designer : Gatis Erdmanis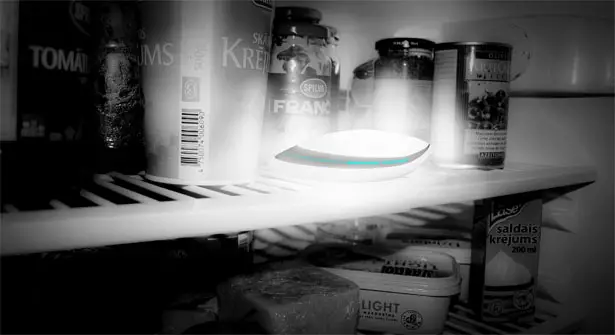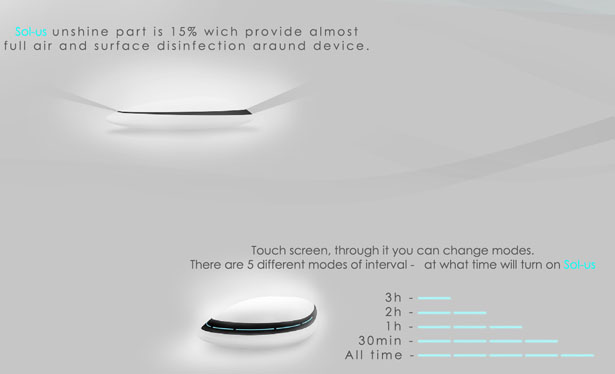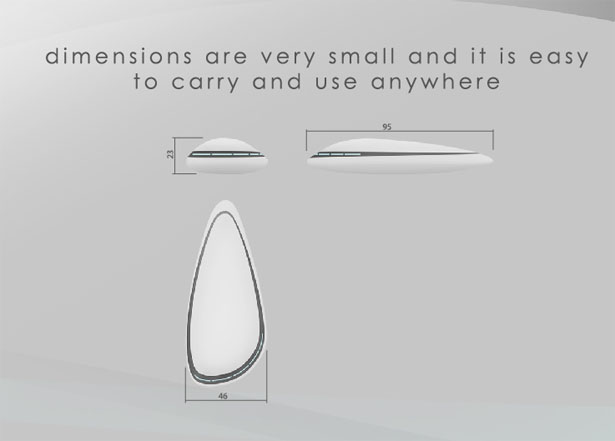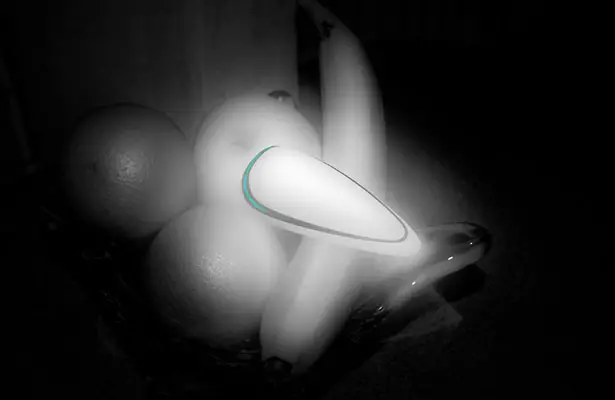 Black Coffin Car Design by Imran Othman
The Black Coffin car design motto is live fast die young. We think the designer is not trying to suggest you to die from speeding. On the contrary, he is trying to warn you. Speed thrills but speed kills if you don't have the power to control it. It can make your car spin out of control. This racing car has been aerodynamically designed in such way to be able to slice the air and minimize wind resistance by either forcing the car downwards or into the air vents. Black Coffin offers provocative elegance, sexy, and "ready to race" design.
Designer : Imran Othman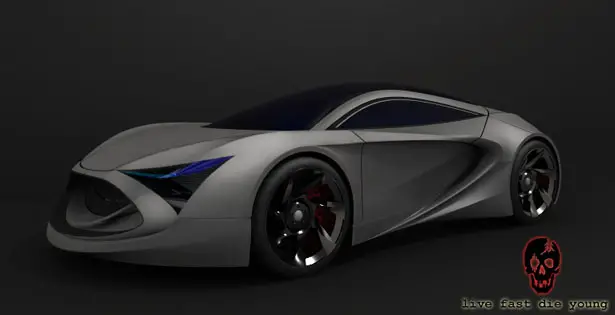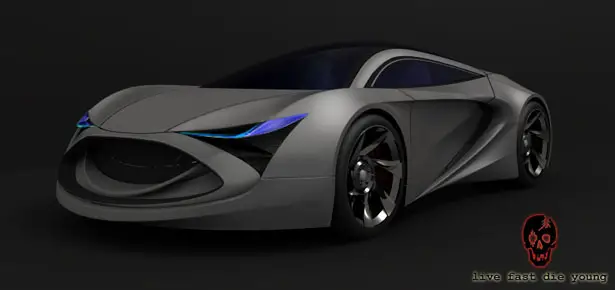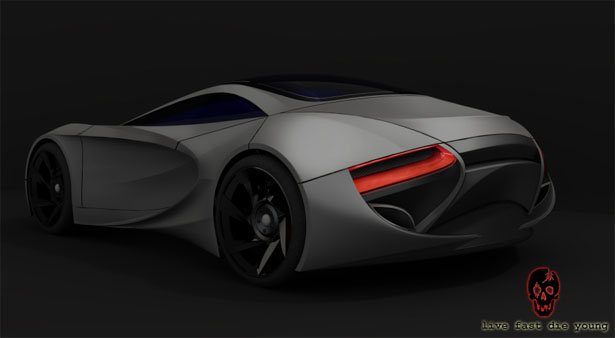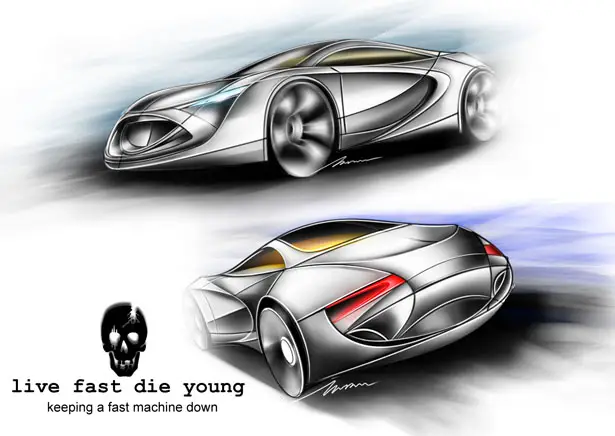 Kicker Tea Tumbler Concept Blends The Art of Making Tea With Technology
Posted: 13 Jul 2011 08:53 PM PDT
Kicker Tea Tumbler was born out of the imagination how technology could influence an area that purposefully devoid of technology, tea. At the beginning of this project, Kicker Studio did extensive researches. They were interested in the rituals of tea making, learned what works in the process and what components are crucial and should be preserved. They have interviewed experts and aficionados tea drinkers, a barista at Samovar Tea House, as well as interviewed the owners of Golden Star Tea, Leland Tea Shop and the online shop, Andrews & Dunham.
Based on those researches, they have found out the precise art of making tea. There are several elements involved to serve the perfect tea. Tea leaves need to be handled gently. The heat of water must reach the exact temperatures. The steeping requires specific time frames.
Designer : Kicker Studio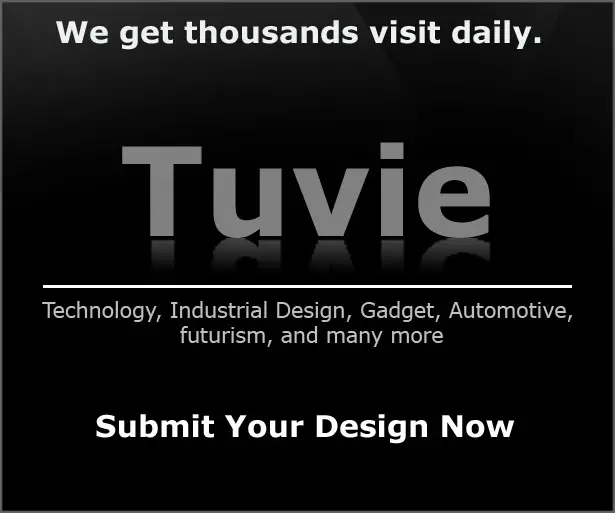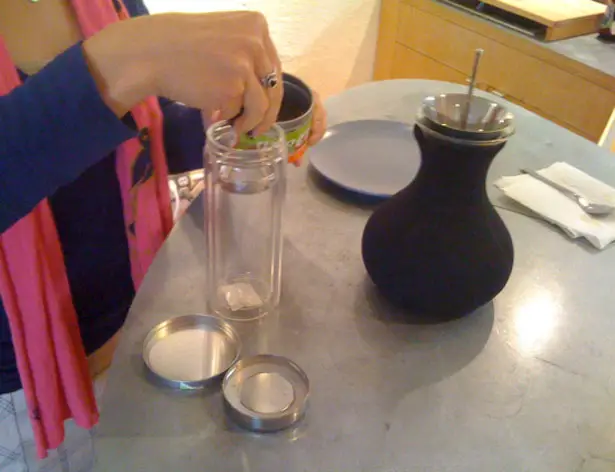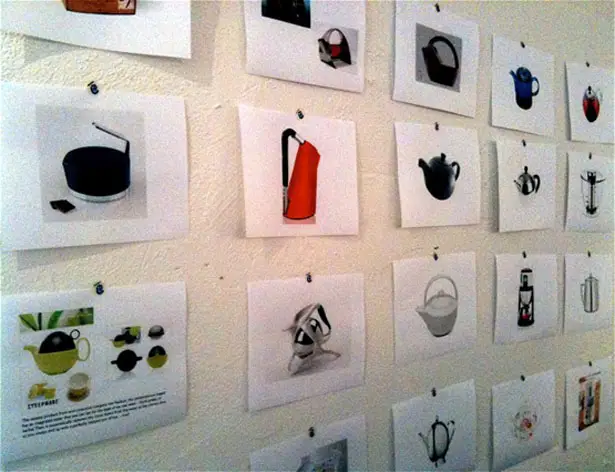 Our traditional teapots are not designed to control above elements. This is where technology can be used to solve those issues. They have designed Kicker Tea Tumbler based on a set of design principles:
Respect the Ritual
Re-create the steps without adding anything new. Nothing that feels like a dramatic change.
My Tea, My Way
Allow tea drinkers the flexibility and control to make tea how they like it. Allow for adjustments on the fly.
Not Just Taste
Design for sight, smell and warmth, too. After all, tea is about stimulating the senses.
Digital Enhancements, Analog Experience
Maintain the low-tech process involved in using a traditional teapot. Meaning: No screens, no buttons, only a transparent interface.
Other requirements would be
Tea must be visible while brewing (Show off the tea, don't hide it.)
Easy to clean and machine washable
Easy to stop infusion
Easy to restart infusion (No automatic separation of water from leaves.)
No drips after infusion or when pouring
No need for an additional trivet
No plastic touching the tea (Plastic's a no-no. It adversely affects tea's flavor.)
Be able to watch the tea leaves expand
Indicate suggested leaf amount
No "stomping on the leaves" (Avoid French-press style because that's meant for coffee)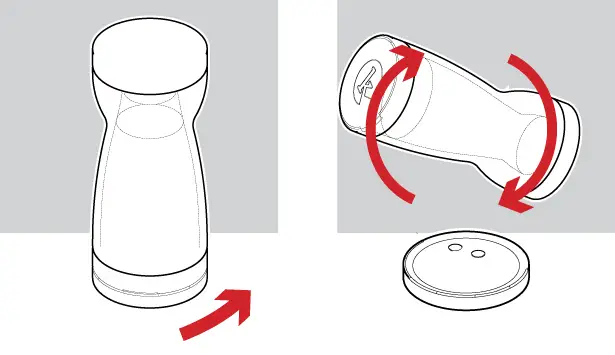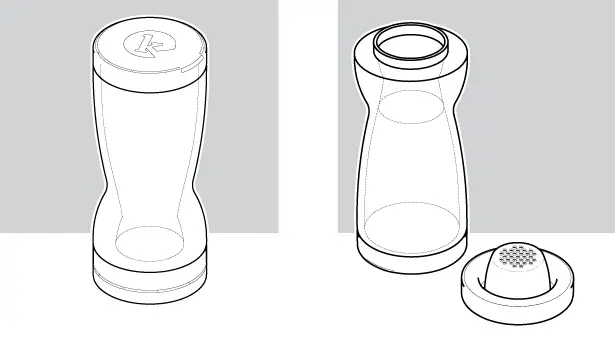 The result is a tea tumbler with hourglass shaped body. The double-walled glass eliminates the fear of burning user's hands when picking up the pot. It's a combination of tea kettle and pot where water heats on the bottom of the device while tea leaves are placed into an infuser at the top. User can heat the water up to the desired temperature for the type of tea and flip the pot over to let the water lands on the tea leaves. Once the tea is done steeping, user can flip the pot back over. Remove the cap, pour the tea, sip and enjoy. Kicker Tea Tumbler design is simple, clean, and maintains the soothing feeling of the tea making ritual.